Learn the Traditional Ways of Martial Arts Today!
Our adults have two martial arts to choose from: Tae Kwon Do and Eskrima. Eskrima is a Filipino martial art also called "stick fighting". Our owner and chief instructor prides herself on teaching "the traditional way of martial arts". Hard flooring, traditional methods, history, and knowledge of the art comprise Golden Dragon Defense's teachings.
Our martial arts programs are not just for kids! In fact, we have many parents sign up to take classes with their children! We consider ourselves a family and because of that, we encourage families to train together. At Golden Dragon Defense, we are a tight-knit family that keeps each other accountable and motivated from the very beginning. We have no doubt that you will feel welcomed the minute you walk through our doors.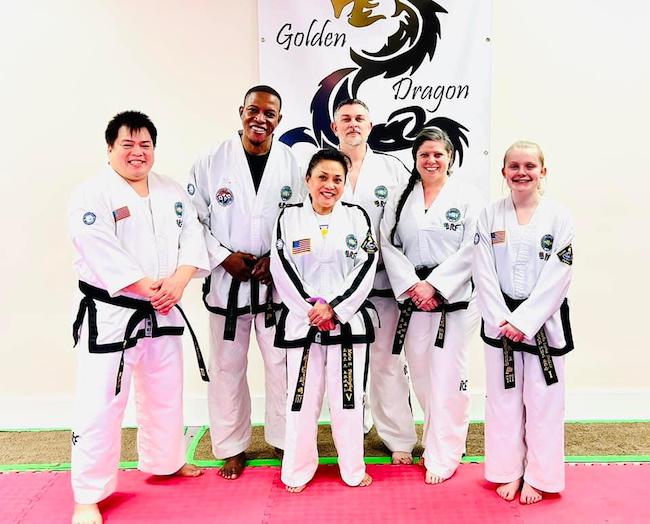 At Golden Dragon Defense, you are our top priority. We focus on each individual's needs to build a program specifically for you. If you want to gain inner peace, positivity, and confidence, sign up for our Adult Martial Arts classes today. We teach a wide variety of Martial Arts, including Tae Kwon Do and Eskrima. Each class is guaranteed to challenge you, while also teaching you valuable lessons that will last you a lifetime.
Our experienced and highly skilled instructors will guide and coach you, so you not only meet your goals, but exceed them. Adult Martial Arts in Pasadena is for anyone; we truly belive that everyone can benefit from our classes, both mentally and physically. All ages and fitness levels are welcome! You don't have to be a trained fighter to succeed in our classes!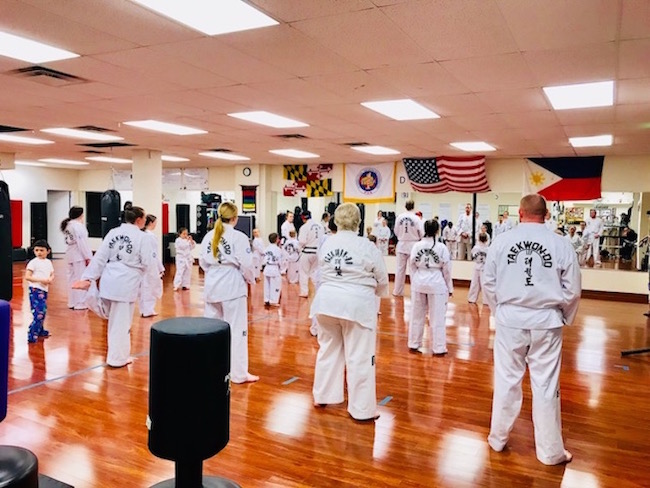 Adult Martial Arts in Pasadena Offers Second to None Coaching
At Golden Dragon Defense, you don't need to be a trained athlete to succeed in our classes! In fact, our chief instructor has trained adults with no prior knowledge of martial arts to compete in the Eskrima World Championships in the Philippines in just a matter of months!. Just see for yourself:
You will learn valuable, real-life self defense skills that will keep you and your family safe
You will notice a drastic difference in your mental health and strength
Your stress levels will plummet and your energy levels will sky rocket
You will experience a boost in confidence and self-discipline
And so much more!
Tournaments
Do you like tournaments? We got those! Our students have traveled to NY, NJ, CT, PA, and DE to attend Tae Kwon Do tournaments. And we are proud to announce our very own Golden Dragon Defense-sponsored Dragon's Eye Tournament, which started in 2021! Check out our "Tournament" link above to learn more!
We can accommodate all ages and abilities. Just show up and give it your best effort!
Request More Information for Adult Martial Arts Now!
If you would like to learn more about enrolling at Golden Dragon Defense, please fill out the short form on the side of this page. We look forward to speaking with you soon, and can't wait to build a custom program for you!